Looking to Have an Electronics Drive?
Having an electronics drive or event? Electronic drives are a great way to create awareness, gain new clients, gain community exposure and media as well as make money for your project. Please call or email us for our "events brochure".
Going out of Business?
In difficult financial times, AFA is here to ease the pain with free pickups, ROI and data logging, these services are free and so is the call.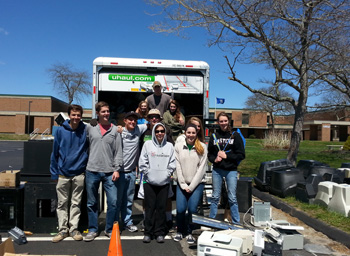 Little Miracles
Little Miracles is a local organization for expecting moms and single parents. They provide various forms of support which include food, clothing, baby accessories and furnishings in addition to emotional support.
You're a big part of this too!
Through your donated electronics, a portion of every dollar earned is earmarked for this cause.